About Pretty Girl Makeup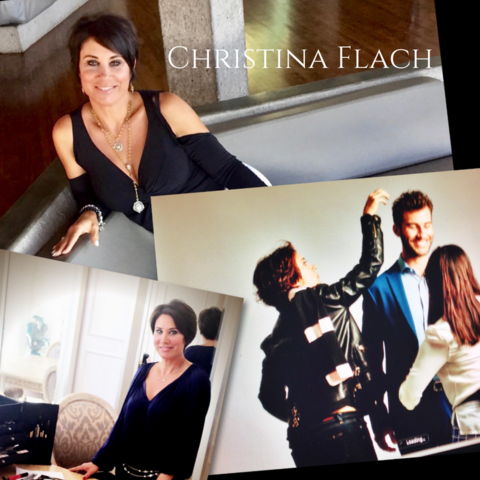 When Christina Flach created Pretty Girl Makeup, she wanted to celebrate everything it means to be a girl – along with all the fun, excitement, and glamour that comes with it. Christina is a Makeup Artist, Hairstylist, Entrepreneur, CEO, Writer, Blogger, and Mother. She brings more than 20 years of experience to the business having worked in commercial print, advertising, fashion, beauty, TV, and film. She uses her knowledge of beauty and fashion to create and perfect new lip, eye, and face products. In addition to creating high-end beauty products, Christina also writes a weekly fashion column for Soap Opera Digest as well as running her own blog, 'Pretty Lips and Life Tips'.
Her work is inspired by her love and obsession with beauty, fashion, and art. She believes her clients deserve to look stylish and feel confident—that's why she's committed to creating high-quality cosmetics that deliver the richest pigments and most luxurious textures. Here at Pretty Girl Makeup, our mission is to bring you the freshest and most natural cosmetic products to help you look and feel good. When you wear one of our products, you're wearing the result of several years of hard work. We mixed and matched pigments, natural ingredients, and other essential components to create one-of-a-kind products that deliver the results you want. 
Choose from several fabulous products including lip glosses, mascaras, eyeliners, and bronzer. We even added fabulous limited-time lipsticks to our line. What you'll find with each Pretty Girl product is quality makeup with a fun and catchy name. We love giving fun names to our products because we want our clients to know that there is a lot of thought, love, and humor that goes into each product. Our lip glosses sport names like "Love of all Loves", "Darling", and fan-favorite, "Rich Husband". Choose from gorgeous lipsticks with names like "Pretty Girl Lunch", "Day at the Spa", and "Private Jet". These are just a few of the amazing products we offer to beautify those not so glam moments of life.
Want to contact Christina?
Email her at christina@prettygirlmakeup.com